Welcome to Irving Schoolhouse Apartments, a vibrant and sought-after apartment community nestled in the unique and colorful Sugarhouse neighborhood of Salt Lake City, UT. Prepare to experience the pinnacle of modern urban living in one of the most desirable neighborhoods in the city.
You can choose between one- and two-bedroom apartments at Irving Schoolhouse Apartments in Salt Lake City that are tailored to your needs and preferences. Modern finishes and stylish accents give each newly remodeled unit a sense of sophistication and ease. You'll appreciate the contemporary stainless steel appliances, sizable windows that let in lots of natural light, and gorgeous granite countertops and custom cabinets.
Their neighborhood is pet-friendly and offers a wide range of first-rate amenities. A fully equipped fitness center is available, or you can play some friendly basketball on the indoor court to stay in shape. Take advantage of the on-site BBQ area and outdoor pool to soak up some sun while having a blast with family, friends, and neighbors. Need to get some work done? Their resident business center has you covered and the billiards table is available for some enjoyable downtime.
Irving Schoolhouse Apartments boasts a prime location, just one block away from Westminster College and a mere three miles from the University of Utah. For nature lovers, picturesque Sugar House Park is within walking distance, offering serene landscapes and ample recreational activities. Additionally, Fairmont Park and Hidden Hollow are not far, providing even more opportunities to immerse yourself in nature's beauty.
The Sugarhouse neighborhood is renowned for its walkability, and at Irving Schoolhouse Apartments, you're right in the center of it all. Walk to local favorites like Sugar House Coffee, The Village Vintage, Wasatch Brew Pub, Tea Zaanti, Pizza Volta, and Aubergine Kitchen, all offering delightful experiences for your taste buds. And if you're looking for healthy and organic options, Whole Foods is just a quick stroll away!
The perks of their location don't stop there. Being minutes away from downtown Salt Lake City means you have easy access to vibrant city life, entertainment, and cultural attractions. And for nature lovers, local hikes and mountain views are just a short drive away, providing endless opportunities for outdoor adventures.
Experience the best of both worlds at Irving Schoolhouse Apartments, where modern amenities and a prime location in the heart of the Sugarhouse neighborhood make it the perfect place to call home.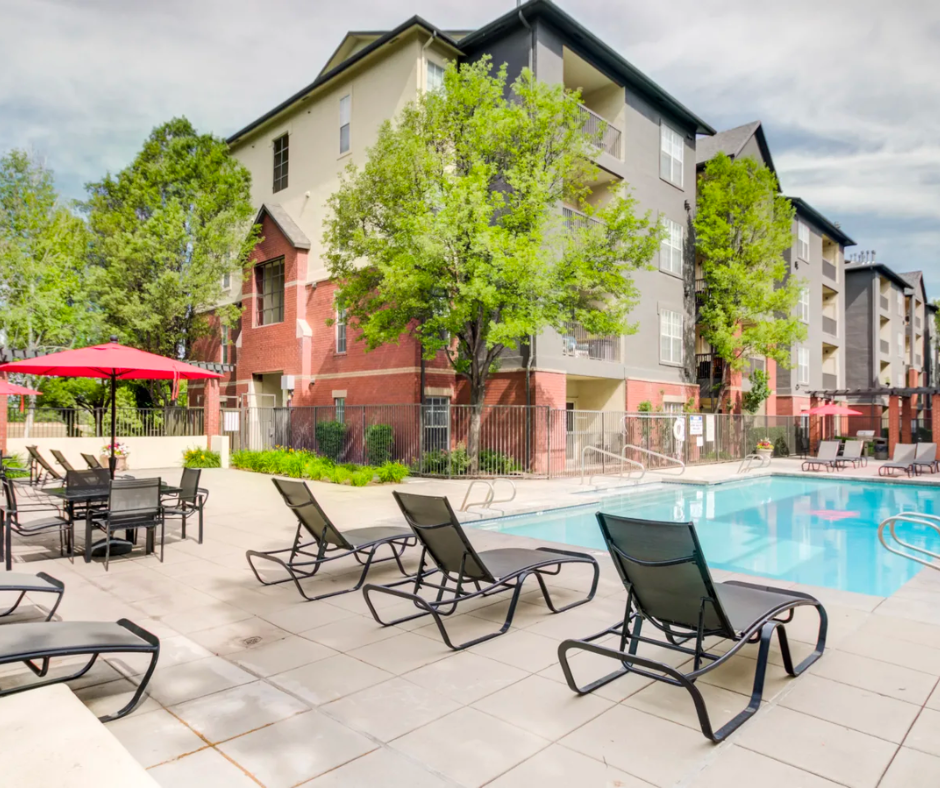 Irving Schoolhouse
Discover what makes a neighborhood special. Nestled in the heart of SugarHouse, with exceptional dining, shopping and entertainment neighboring the community, Irving Schoolhouse is the perfect location. As you step into the oversized apartment homes you will notice no detail has been overlooked. Visit our luxuriant community today or for more information visit us online at
www.irvingschoolhouse.com
About
1 - 2 Bedroom Apartments
$1129-$1799
Address
1155 E. 2100 S
Salt Lake City, Utah, 84106
Contact
(800) 305-1658
amc_irvingschoolhouse_propertywebsite@leads.anyonehome.com
Floorplan
SQ Feet
Bed/Bath
Price
A1 - One Bedroom
709
1 Bed
1 Bath
$1109-$1202
See Website
A2 - One Bedroom
789
1 Bed
1 Bath
$1199-$1374
See Website
A3 - One Bedroom + Den
883
2 Bed
1 Bath
$1488-$1539
See Website
B1 - Two Bedroom
1014
2 Bed
2 Bath
$1579-$1855
See Website
B2 - Two Bedroom
1156
2 Bed
2 Bath
$1669-$1902
See Website
See Website