Those of us who love to be out doing things or exploring the outdoors can find winter rather daunting. Things you do in summer just aren't always possible with winter weather and cold temperatures. However, you don't have to be bored or spend most of your time at home just because it is winter (though that's cool, too). Salt Lake City is one of the best places to live if you want an active winter. Just because the holidays are over, doesn't mean winter can't be fun and joyous. Take it from us, living in Salt Lake City gives you access to so many delights in Utah, including "The Greatest Snow on Earth." To help you get started making the most of your winter, here is our list of the best things to do in winter in Salt Lake City!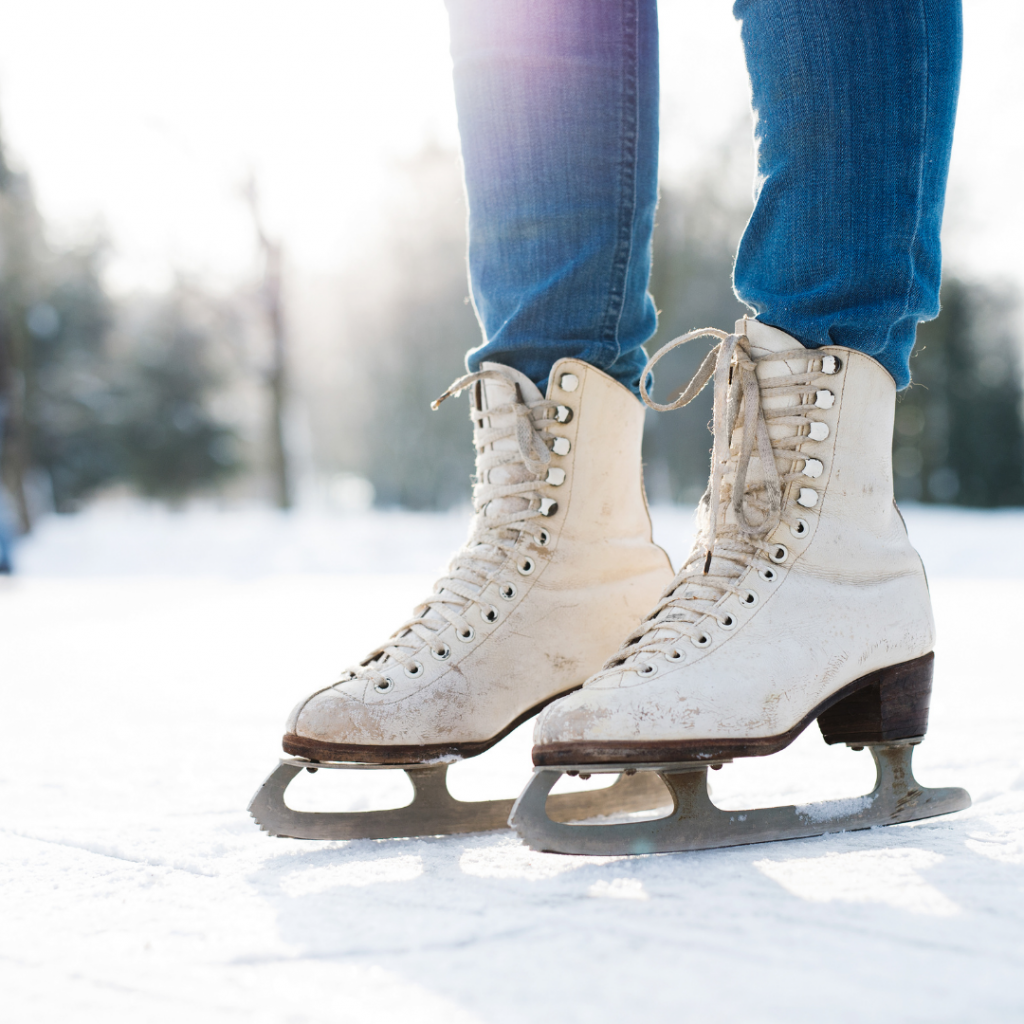 1. Ice Skating
The quintessential winter activity, ice skating is fun for the whole family. Salt Lake City and the surrounding area have several options for experiencing the joys of ice skating. Take advantage of every opportunity you can to hone your ice skating skills and bring some winter delight into your life.
The Gallivan Center transforms their East plaza from November until February into an outdoor ice rink and have both hockey and figure skates available for rent with an admissions fee. Built for the Salt Lake 2002 Olympic Games, the Utah Olympic Oval in Kearns is a multi-use skating facility and houses two international-sized ice rinks and Utah's only 400-meter speed skating oval. They offer public skating most evenings, but you can view their entire calendar on their website. Looking for something a little different? J. Lynn Crane Park in Herriman has an Ice Ribbon as long as the winter weather permits. Take a leisurely skate outdoors and warm up at the available fire pits.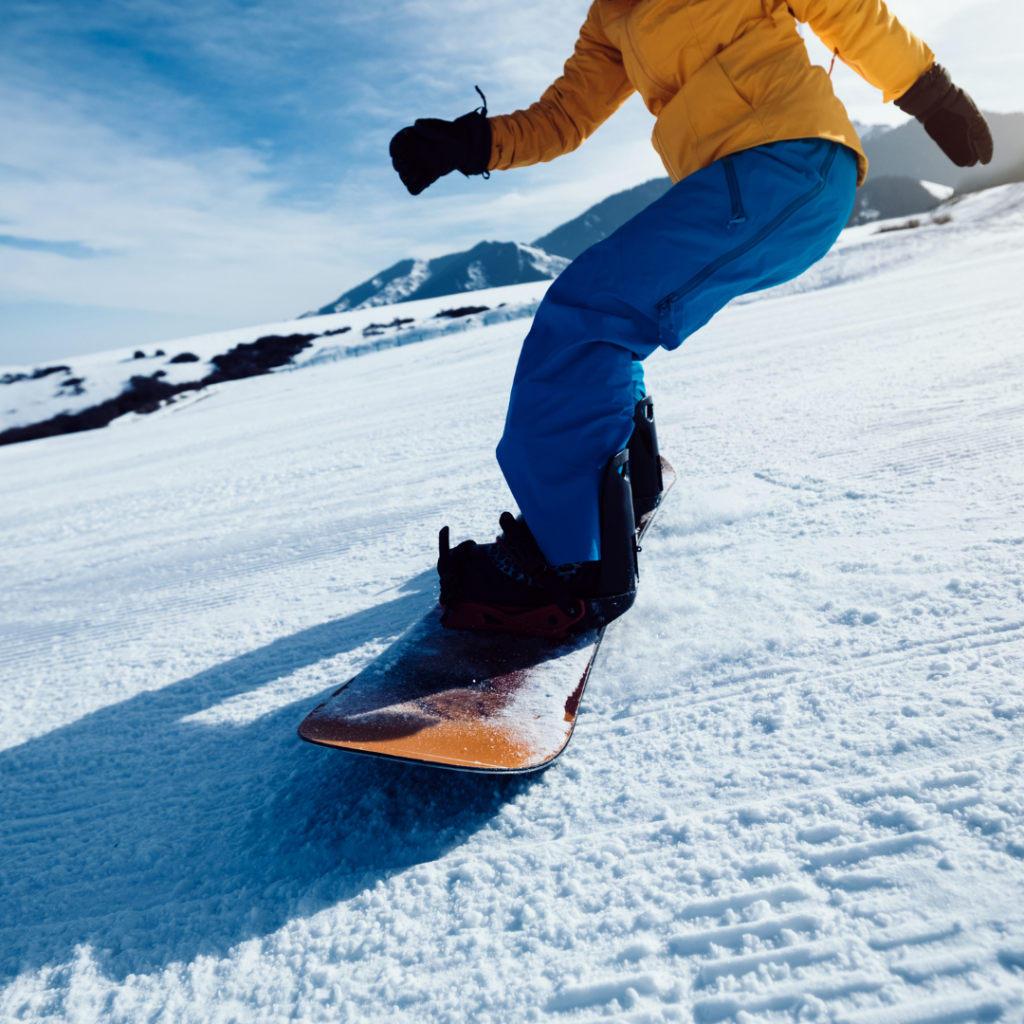 2. Skiing or Snowboarding
There's no better way to experience the grandeur of mountains in winter than by skiing or snowboarding. There are several resorts to choose from just a short drive from the city and no shortage of mountain terrain to experience each winter.
At the top of Big Cottonwood Canyon sits Brighton Resort which averages 500 inches of dry, fluffy snow each year, perfect for skiers and snowboarders alike. Powder Mountain in Eden, Utah, is the largest resort in North America. Get passes ahead of time and enjoy lots of space to expand your skills and take in amazing mountain views. Visit Sundance Mountain Resort for a day of skiing and stop at the historic Owl Bar for a bite and drinks with friends or The Tree Room for amazing seasonal food and a dining area decorated with Native American Art from Robert Redford's private collection. We also recommend weekend adventures at Snowbird, Alta Ski Area, Park City Mountain Resort, Deer Valley, Snowbasin, Solitude, and Brian Head. Spend the winter experiencing the best snow on earth without going too far from home.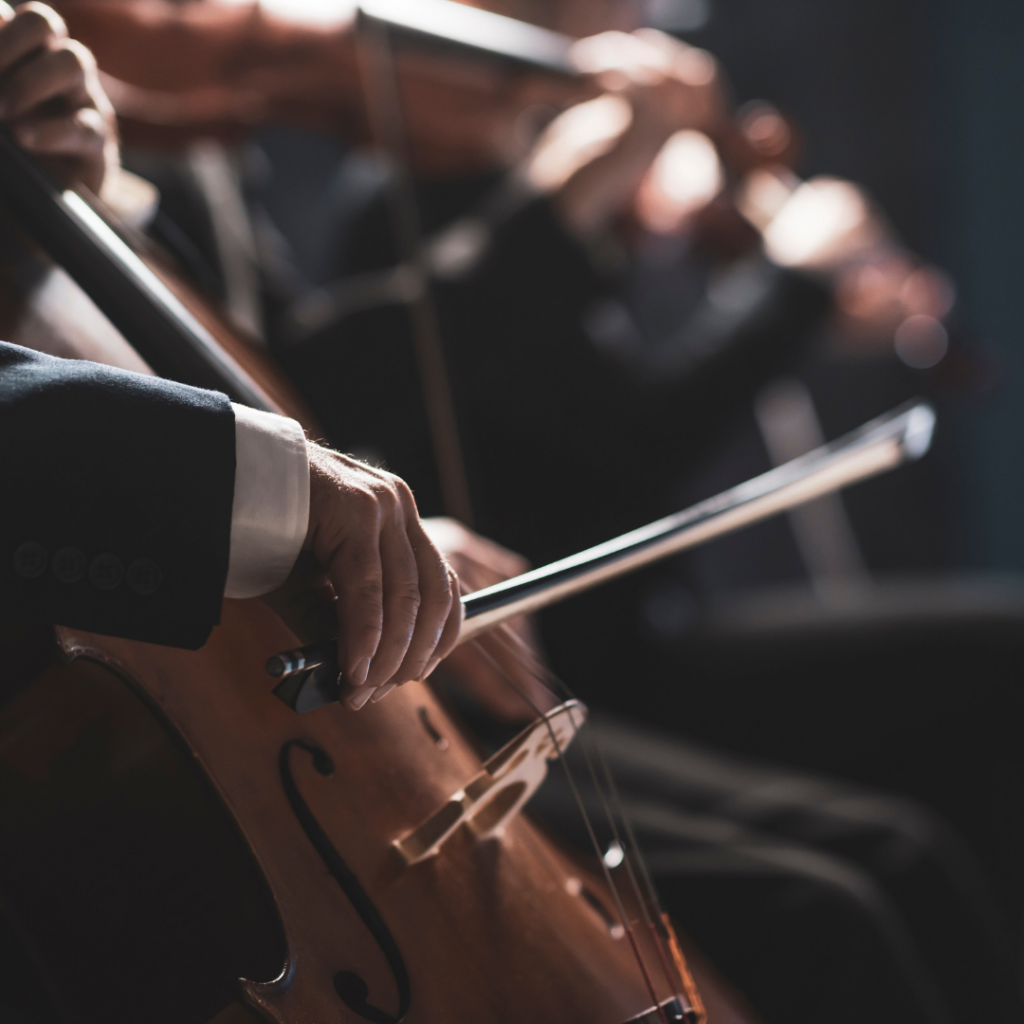 3. Attend a performance
There are just as many fun indoor activities as outdoor ones in the Salt Lake City area, no matter the season. Some people only enjoy experiencing winter by viewing it through a windowpane, and there's nothing wrong with wanting to stay cozy indoors. Even if you are the outdoorsy type, a date night or night out with friends to see a show can be a really enjoyable way to spend a winter evening.
Utah Symphony and Utah Opera do amazing performances all year round and Utah Symphony holds movie events where they play the soundtrack along with the movie they are showing. This February you can catch them playing Harry Potter and the Half-Blood Prince in concert.
Looking for something more theatrical? We'd recommend Pioneer Theatre Company, Salt Lake Acting Company, Hale Center Theatre, and the various events they host at the Eccles Theater, like touring broadway shows and comedy performances.
4. Visit Museums and Galleries
Salt Lake City is home to several exemplary museums and art galleries. The Leonardo Museum of Creativity and Innovation always houses fascinating exhibits, some of which are immersive experiences, and members get a variety of extra perks including classes and discounts. Fans of dinosaurs, early human history, gems, minerals, and geology will all find something interesting at the Natural History Museum of Utah. Stop by to enjoy their variety of permanent exhibitions as well as rotating special exhibitions. Coming up this February is an exciting exhibit on The Nature of Color. For the art enthusiast among us, the Utah Museum of Fine Arts and the Utah Museum of Contemporary Art are sure to please, with amazing collections, unique events, and often spotlights on local artists. Indulge your sensibilities and maybe learn something, too, this winter!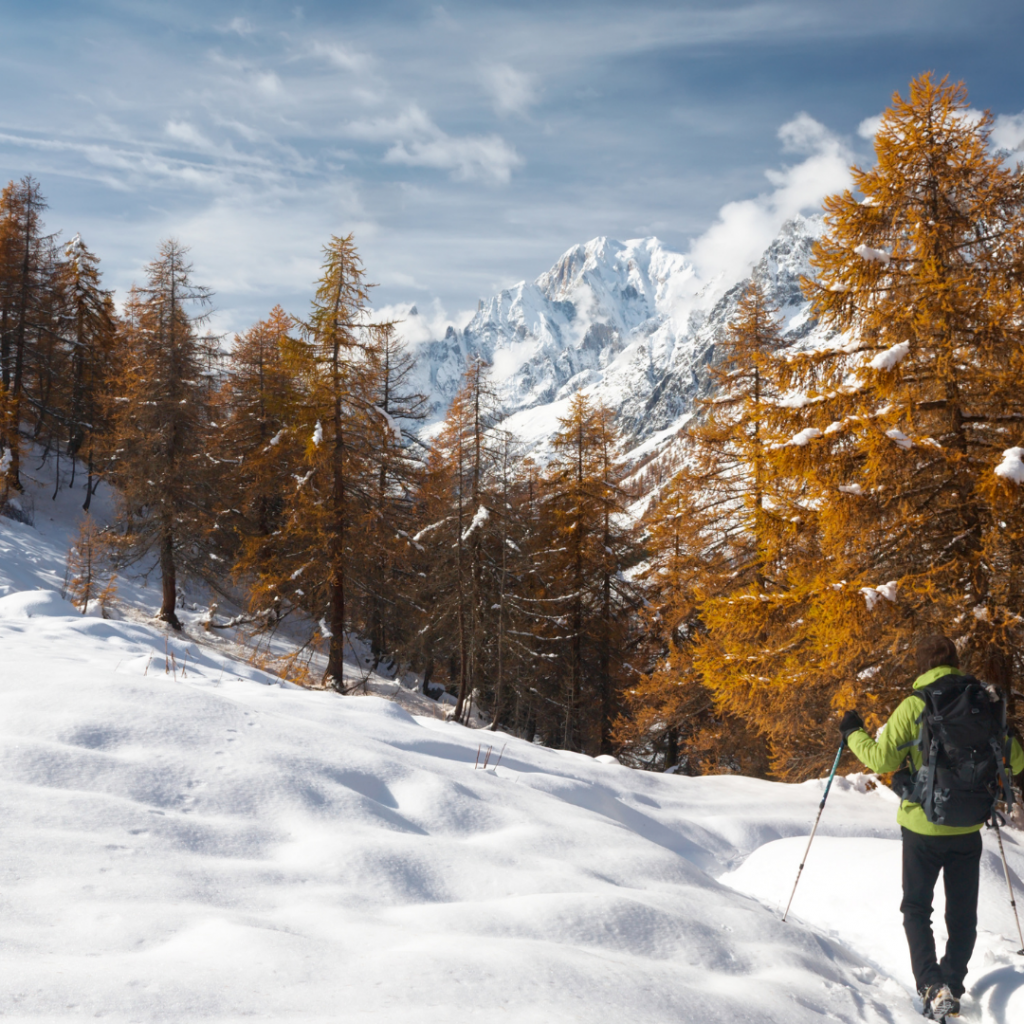 5. Hiking or Snowshoeing
Hiking in Utah is an awesome experience throughout the year. Many of your favorite hiking spots from summer will still be accessible in winter, and if they aren't, you're sure to find some new ones to satisfy your need for a vigorous mountain walk.
Pick up some microspikes to put over your hiking boots or snow boots and be sure to check Utah Avalanche Center before heading out into the winter wilderness. Not only could you potentially get stuck in an avalanche, but you could trigger an avalanche even miles away that could endanger other hikers, skiers, or snowboarders. Safety is crucially important to consider when selecting trails to hike in winter, but don't let that deter you from getting out there. Chat with other hikers on forums or Facebook groups and find the trails that suit your experience and the current weather conditions. The experience is definitely worth the research. Let the cool air wake up your senses and take in the beauty of the mountains.
If you'd like to get out there in a new way or in an area where microspikes alone won't be enough, don't hesitate to try snowshoeing. There are a variety of snowshoeing trails in Utah, plus Sundance Resort Nordic Center offers trails for snowshoers and as it is at a resort, they have avalanche control practices that will help keep you safe. Plus, hot cocoa in the lodge afterward is always a treat.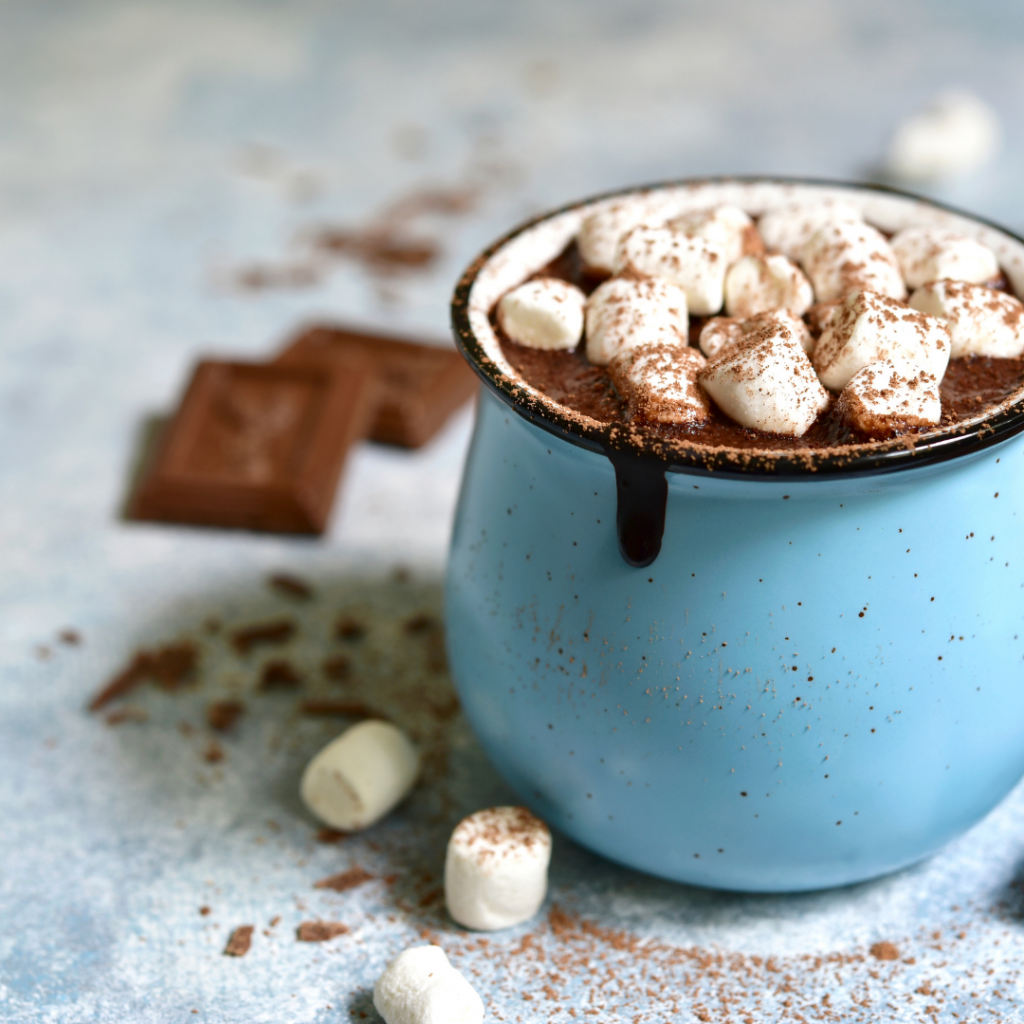 6. Hot Chocolate
As mentioned above, hot chocolate after a day out in the cold is especially satisfying. Salt Lake City has some fantastic spots to check out for some of the best hot chocolate you can get. Les Madeleines is a delightful cafe and patisserie in downtown Salt Lake City near the library. They offer an incredible, creamy hot chocolate that you definitely deserve to indulge in this winter. Pick up one of their famous kouign amann pastries while you're at it. Hatch Family Chocolates, in the quaint Avenues neighborhood, offers fantastic classic hot cocoa. Grab some to warm you up for a stroll in what is one of the most walkable neighborhoods in Salt Lake City. Dolcetti, a charming gelateria in the 9th and 9th area, serves hot chocolate and mochas using local Amano chocolate. Plus, if you're a coffee lover and not in the mood for chocolate, pick a gelato flavor and try their absolutely perfect affogato (ice cream with a shot of espresso). It's as dreamy as their hot chocolate is warm.
Want hot chocolate at home? Local chocolate company Ritual Chocolate has incredibly rich drinking chocolate that you can make right on your stovetop. Get cozy with everyone's favorite winter drink and a book and settle in for a perfect day watching the snowfall.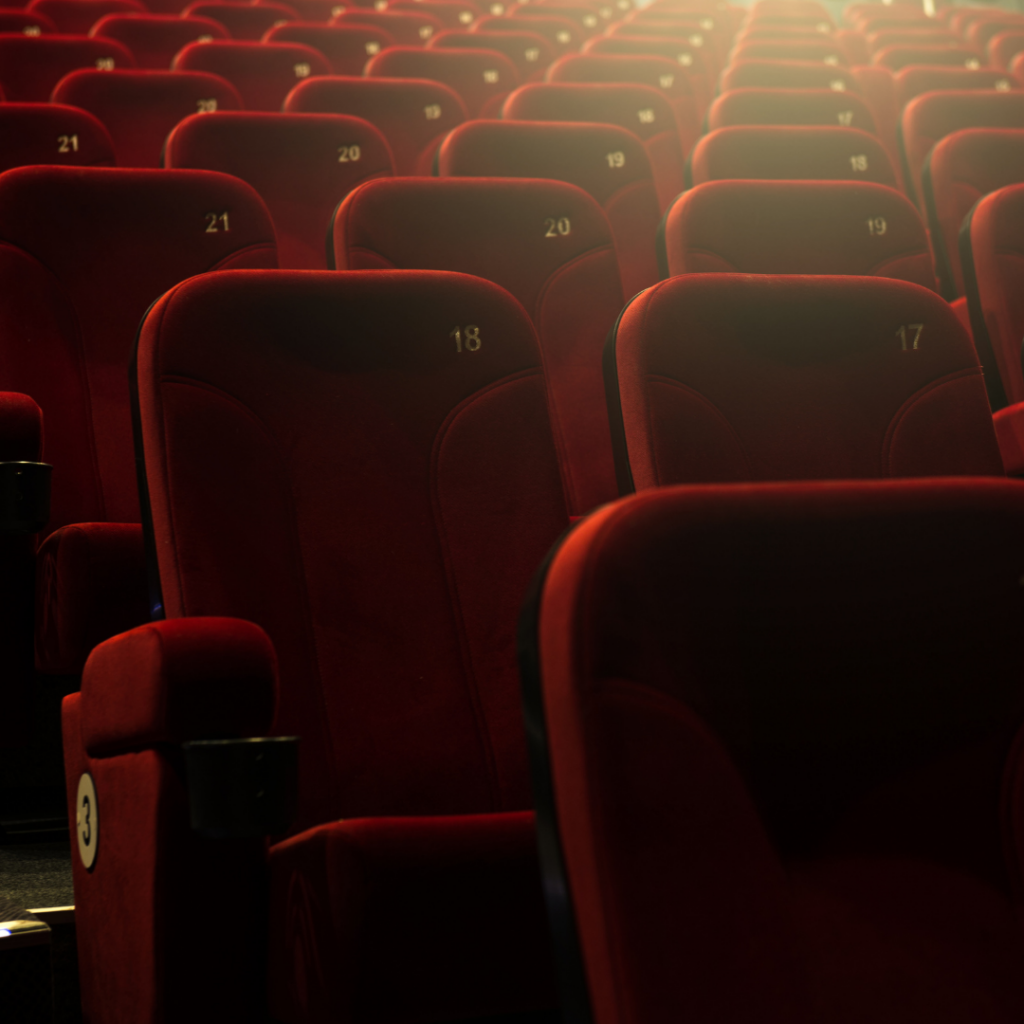 7. Sundance Film Festival
Held every January, the Sundance Film Festival brings together storytellers and cinema audiences for several days of spectacular film content. Documentaries, dramas, and short films are just some of the offerings you'll find at the festival. Over the years, a great number of films that initially launched at the film festival have gone on to critical acclaim and showings across the globe. In 2022, the festival will be held online with virtual film screenings. There are several perks for local audiences including discounted tickets and free community screenings. Spot your favorite stars and view some of the best up-and-coming features before they reach wider audiences.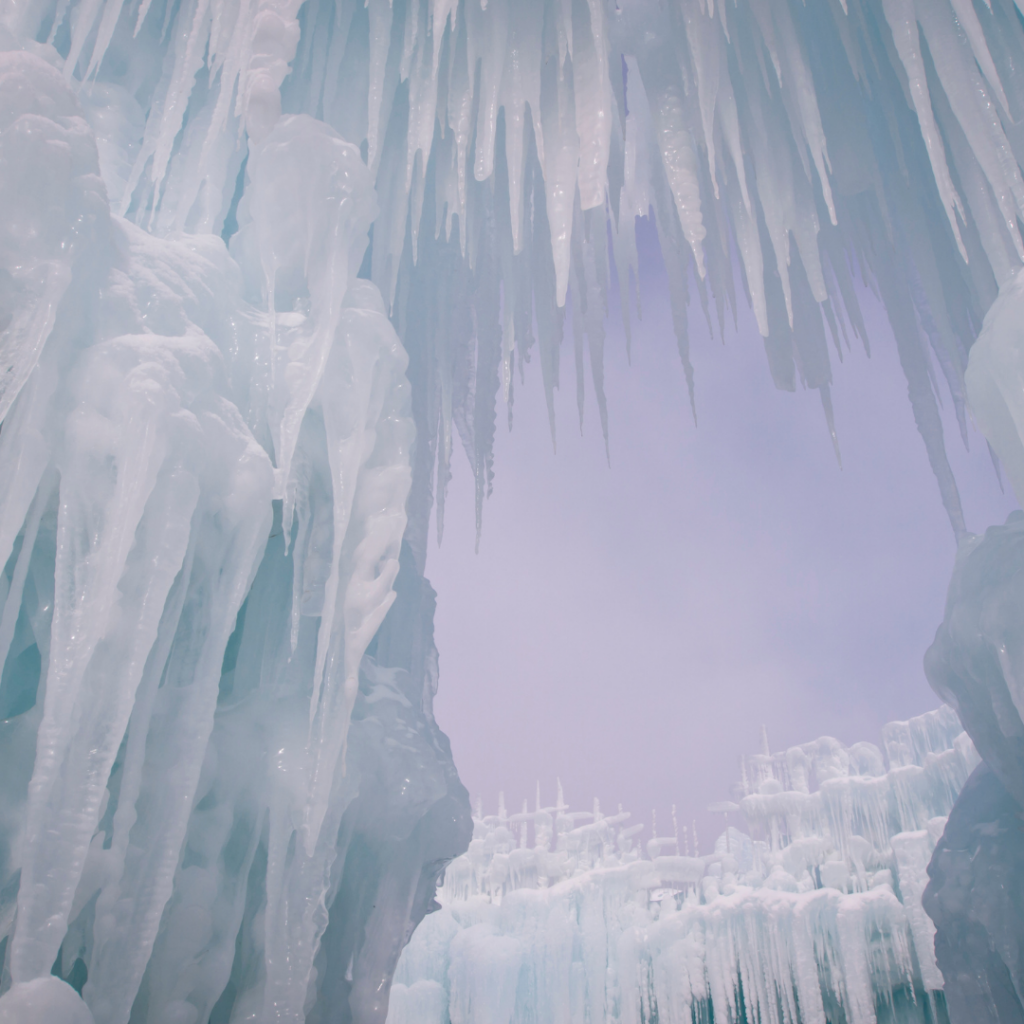 8. Ice Castles
Ice Castles is a fun, frozen attraction in only five cities across North America, and one of them happens to be in Midway. Just an hour away from Salt Lake City, Ice Castles features icicles hand-placed by artists forming thrones, tunnels, slides, fountains, and sculptures. Have a winter day that is fun for the whole family by visiting Ice Castles starting mid-January.
9. Thermal Hot Springs
The Homestead Crater, also in Midway, features geothermal hot springs in a dome that is a toasty 90-96 degrees all year round. Not only is the Homestead Crater a great place for soaking, but within the continental United States, it is the only warm scuba diving destination. Book ahead to get your scuba diving certification, do a yoga class on a paddleboard, or just make time to soak in the warm spring.
If you're taking a drive to Northern Utah, Honeyville (about an hour north of Salt Lake City) is where you'll find Crystal Hot Springs. It's a fascinating location because there is both a hot and cold spring only 50 feet apart, making them the second closest cold and hot springs in the world. The hot spring also has the highest mineral content of any hot spring in the world, making Crystal Hot Springs a particularly unique place to visit. Get out of the winter cold while staying outside and swim in a hot spring with temperatures ranging from 120-134 degrees. Plan an experience you're sure to remember this winter and visit either of these amazing hot springs near Salt Lake City.
No matter the weather and no matter the season, there's always something to do when you make Salt Lake City, Utah, your home. Don't let the winter blues get you down. Get out into nature, see shows, visit local museums, indulge in your favorite chocolatey beverage, and make this winter the best you've experienced yet!
Do you have other ideas? Leave them in the comments and help us expand our winter activities near Salt Lake City!
Are you still searching for your perfect Salt Lake City apartment? Start Here.