There are a lot of perks living in Salt Lake City: close proximity to mountains, skiing, nightlife, shows, excellent restaurants, etc, but being just a few hours from FIVE of the nation's most beautiful national parks is definitely one of the biggest. With National Park Week coming up and entrance fees waived on April 16th, now is the perfect time to plan a trip to some of the most remarkable places in the state. Check out our top things to do at Utah's National Parks below!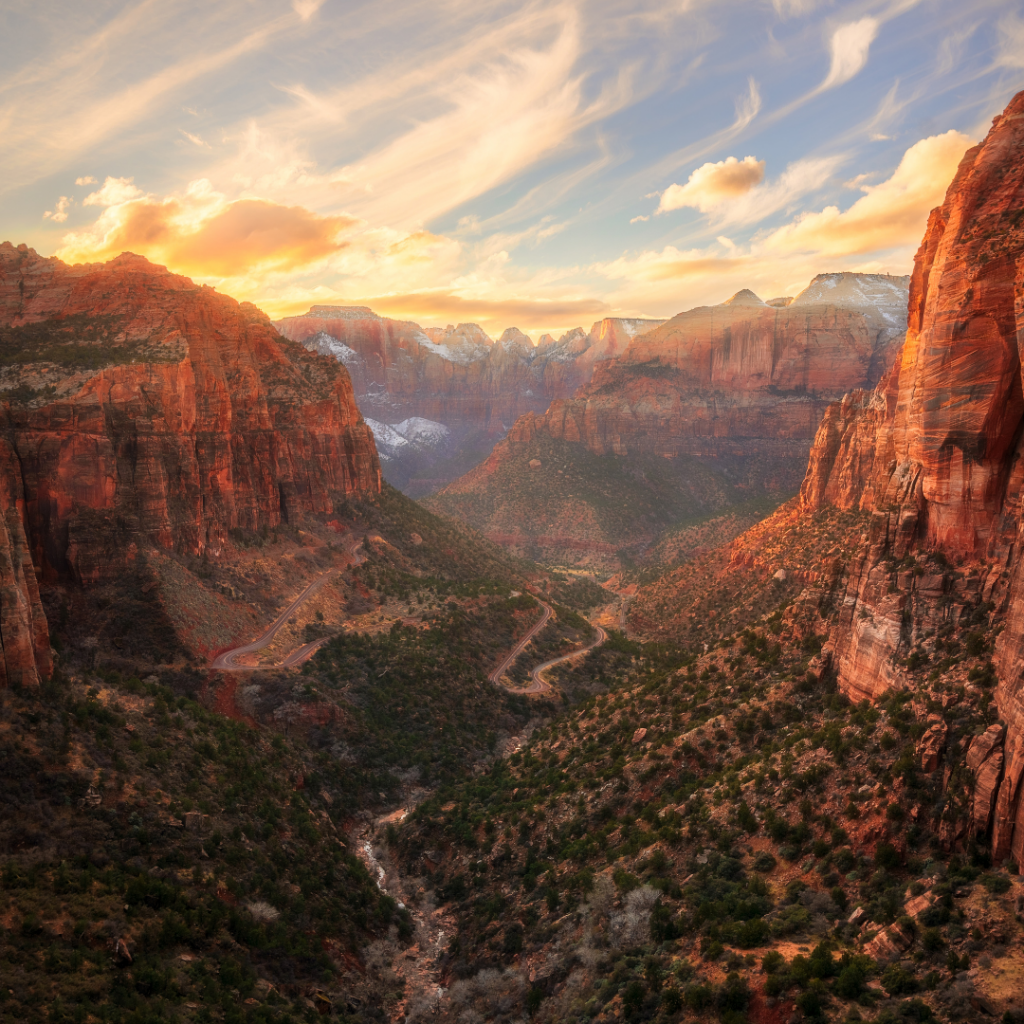 ZION NATIONAL PARK
As The National Park Foundation describes it, Zion National Park is "an oasis amidst the desert." It's beautiful and green with incredible views, red rock, cacti, and a breathtaking canyon. Camping, hiking, and backpacking are all great ways to experience the park. Open year-round, it's important to check the weather to be prepared for whatever the season will bring, but visitors can still hike during winter, take a scenic drive, or cross-country ski or snowshoe to Observation Point. Catch it at the right time of year and see all the cacti in bloom! Don't hesitate to see one of the most beautiful national parks in Utah and visit Zion National Park as soon as you can.
Things to do:
Check out Kolob and Crawford Arches.
Hike along the Virgin River and explore The Narrows.
Go birding! Zion is home to 291 bird species.
Try horseback riding, canyoneering, or river trips.
Camp or stay at Zion Lodge.
Hike Grotto Trail, Middle Emerald Pools Trail, or the famous Angels Landing via West Rim Trail. Click here for trail descriptions to find the right hikes for you!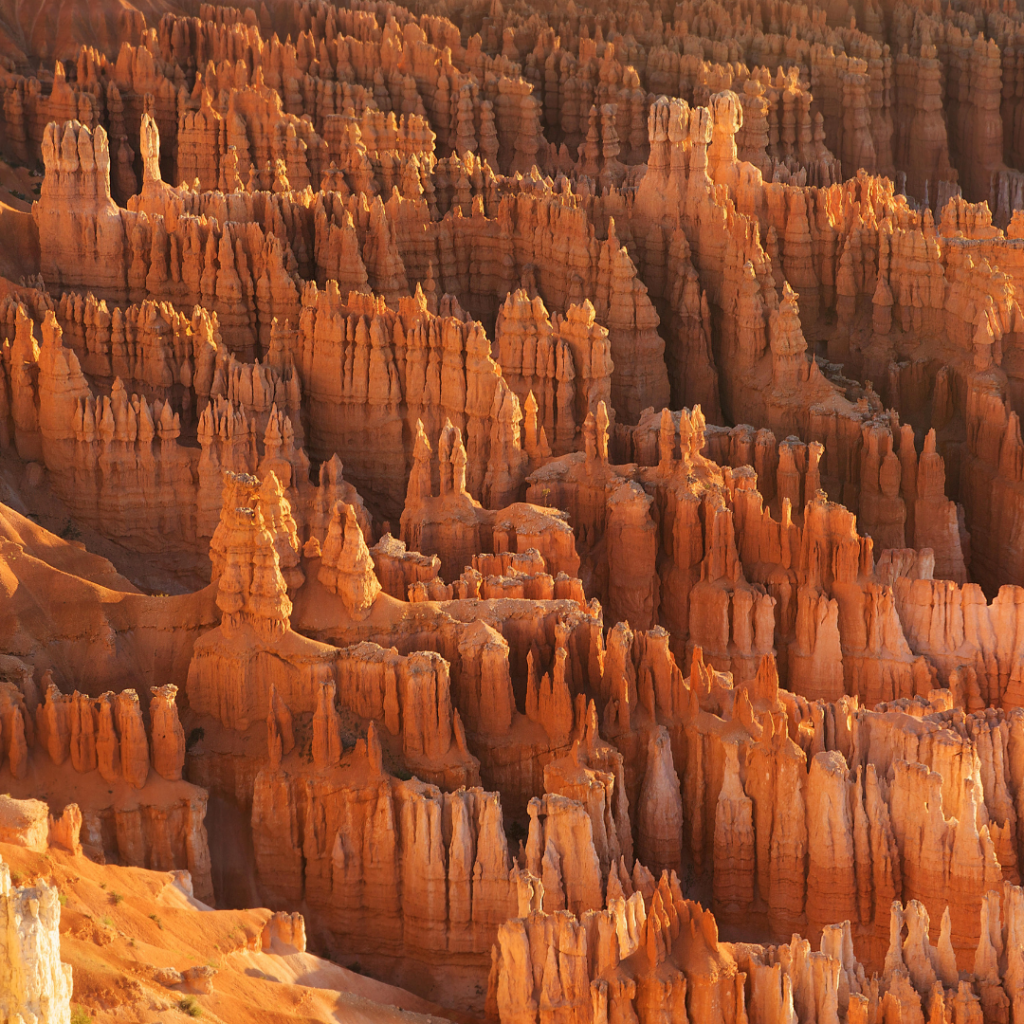 BRYCE CANYON NATIONAL PARK
There's nothing quite like the site of the pink cliffs and hoodoos of Bryce Canyon National Park. Just over 4 hours from Salt Lake City, even those of us living in city apartments can get away for the weekend and explore some of the most magical terrains in Utah. Bryce Canyon is something you absolutely can't miss.
Things to do:
Stay in an adorable, cozy, personal cabin in Bryce, Tropic, or Cannonville.
Take in the views of The Bryce Amphitheater any time of year by walking along the Rim Trail.
Hike! There are trails for every hiking level with names like "Fairyland Loop" and "Queen's Garden," that sound like they're out of a storybook.
Camp or go horseback riding.
Attend the Bryce Canyon Geology Festival!
CANYONLANDS
Canyonlands may be the most underrated national park in Utah. Compared to Utah's other four national parks, it is one of the least mentioned and has never reached the fame of Arches or Zion. That lack of notoriety says nothing about the amazing things you can see and do in Canyonlands. It is Utah's largest national park and diided into four sections that are as magical as their names make them sound: Island in the Sky, the Needles, the Maze, and the Rivers.
Things to do:
Take in the scenery at Grand View Point or hike Grand View Point Trail to Grand View Point Overlook for views along the rim of the canyon.
Hike to Mesa Arch, one of the most popular spots in the park, especially at sunrise.
Drive or bike along the 100-mile White Rim Road (just make sure you have four-wheel-drive and pick up a permit).
Check out the historic cowboy camp and prehistoric rock paintings at Cave Spring.
Visit The Great Gallery in Horseshoe Canyon for some of the most impressive rock art in North America.
Take a guided river trip!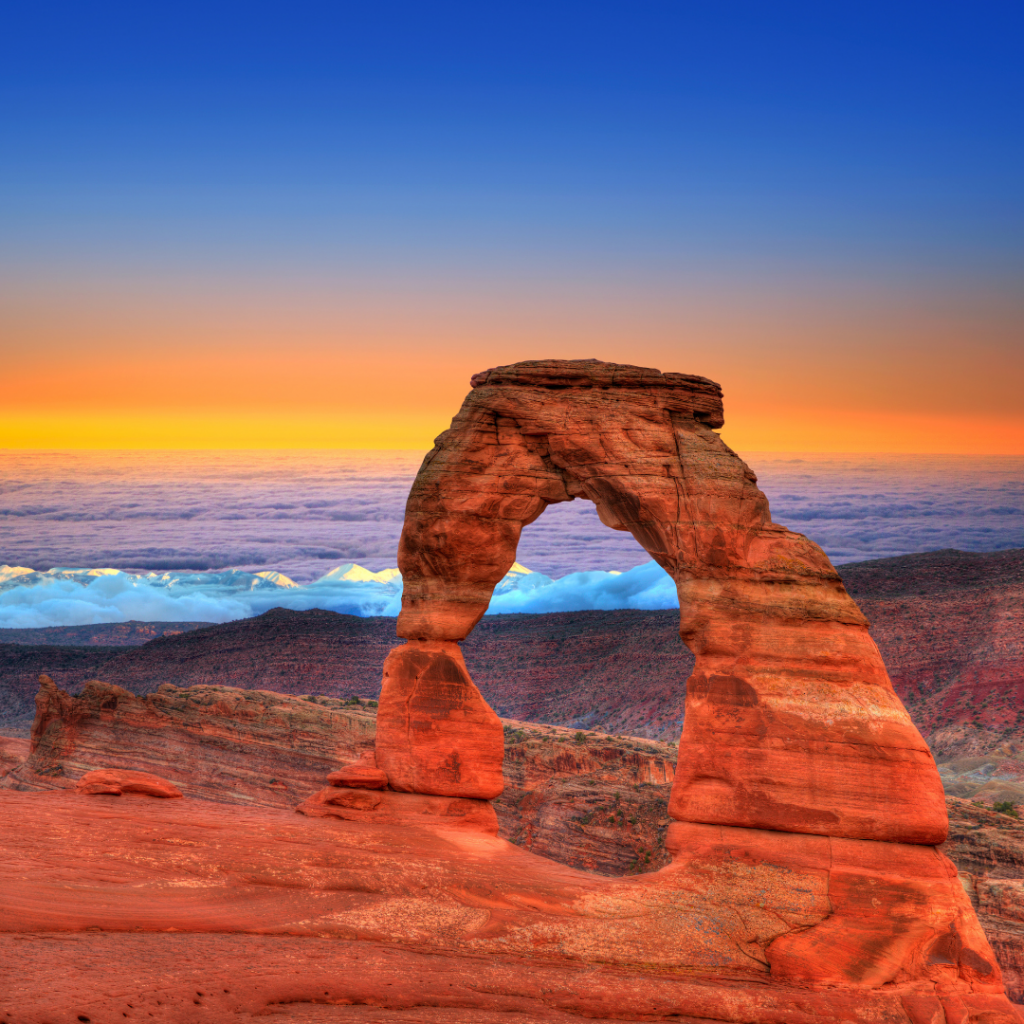 ARCHES
Don't miss your chance to visit one of the most remarkable landscapes in the world. With over 2,000 natural stone arches, balanced rocks, and impressive rock fins, Arches is a wonderland of rock in contrasting colors worthy of its fame. Spend days hiking and evenings taking in stunning sunsets. Take a break from the park to visit or stay in nearby Moab, Utah, and make your national park vacation all it can be.
Things to do:
Go stargazing! Arches is a certified dark sky park and an impressive number of stars can be seen with the naked eye. According to their website, "under the right conditions, common binoculars may even reveal the rings of Saturn." There are also stargazing events lead by rangers in summer!
Try out horseback riding.
See the famous Delicate Arch, visit Devils Garden, or hike to one of the many other arches throughout the park
HIke Courthouse Wash and see the prehistoric rock art panel.
Rockclimbing and canyoneering are both great options for the experienced adventurer.
Camp or stay in nearby Moab!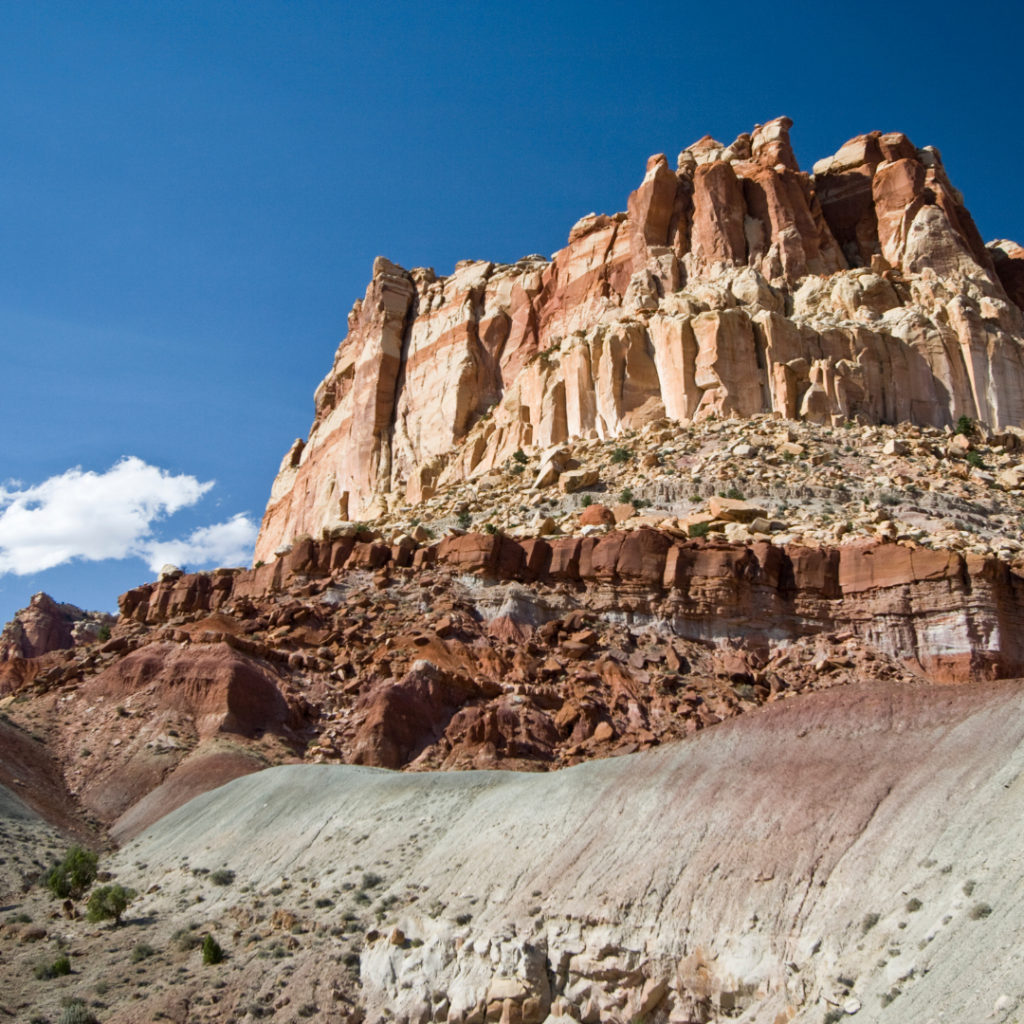 CAPITOL REEF
Capitol Reef National Park is a red rock dream with a variety of canyons, cliffs, and stunning rock formations. You'll see white sandstone domes that look like capitol buildings and other stunning geologic wonders like the rocky cliffs that resemble an ocean reef and give the park its name. Only a few hours from Salt Lake City, it is an absolute must-see, and not far from Bryce Canyon, you can plan a longer trip to see all both parks have to offer.
Things to do:
Check out The Waterpocket Fold! This is a nearly 100-mile long monocline, a warp in the earth's crust, that is one of the main features of Capitol Reef National Park.
Go canyoneering, rock climbing, or bouldering.
Hike! There are 15 day hiking trails in the Fruita area and backpacking options for serious hikers and canyoneers with trails that lead into slot canyons and up to amazing views.
Visit the orchards of The Fruita Historic District, see what remains of the pioneer community that settled there, and view the blossoms or harvest the heirloom fruit depending on the time of year!
Whether you're looking to hike, backpack, climb, camp, or just take a scenic drive, there is something for everyone to enjoy at Utah's national parks. Don't hesitate to plan a trip today when all this beauty and geologic wonder is only a few hours from your Salt Lake City apartment. Celebrate National Parks Week this coming weekend or visit these parks in any season for a variety of experiences that can only be had here. There is so much to do any time of year and the desert offers more magic and beauty than you might expect as a city dweller. Get a day pass this weekend or pick up a parks pass and visit them all throughout this year!
Still looking for that perfect Salt Lake City apartment that places you just a few hours from all these wonders? Click the image below and get started today!