There are a variety of things to consider when choosing a new apartment and apartments in Salt Lake City aren't any different. Salt Lake is a unique and thriving city that places you in the perfect location to experience the best of both exciting city life and outdoor adventure. When thinking through all of your options in the colorful neighborhoods throughout the city, you'll have to decide what to prioritize, what you can afford, where you want to be, and what kind of life you want. Below are our 11 top questions to consider when choosing an apartment in Salt Lake City.
WHAT IS YOUR BUDGET?
With the cost of living on the rise, one of the most important things to consider is whether an apartment is realistically within your budget. Make sure to consider utilities and any added cost of commuting if the complex is further from your wflooorkplace. If you are saving for future travel, a wedding, or a home, plan how you will set aside that money and see what you can afford in rent and utilities after that. Go through your regular bills, ask detailed questions about required deposits, and make sure you have enough for first and last month's rent if it is needed.
HOW MANY ROOMS DO YOU NEED?
Think about the amount of space you need to live the lifestyle you want. Consider storage and whether or not you need extra closet space or an extra room to store your stuff. Do you have a lot of hobbies or need a home office? Do you have kids or pets and need another room for all of you to live comfortably? Will you have visitors? Take a look at whether or not that guest room will get used. Are you downsizing to save for a while and could get by in a smaller apartment? Maybe a storage unit would be a better, more cost effective option for those things you rarely use. Would a larger space give you more room for daily yoga and meditation or more opportunities to entertain? Consider the cost of added utilities of a larger space and decide if it is worth the comfort of a more spacious apartment. Is that added breathing room going to make you feel most at home? Be realistic about what you need.
WHAT KIND OF LAYOUT DO YOU PREFER?
Take a moment to consider the type of layout you are looking for. Do you prefer modern, open floor plans, or clearly divided rooms? Is a balcony or patio important to you? What about lighting? Do you like lots of windows in the kitchen or is a sunny bedroom more important? The overall layout and structural details may not seem that important, but when you live somewhere, those little details can make a house feel more like home.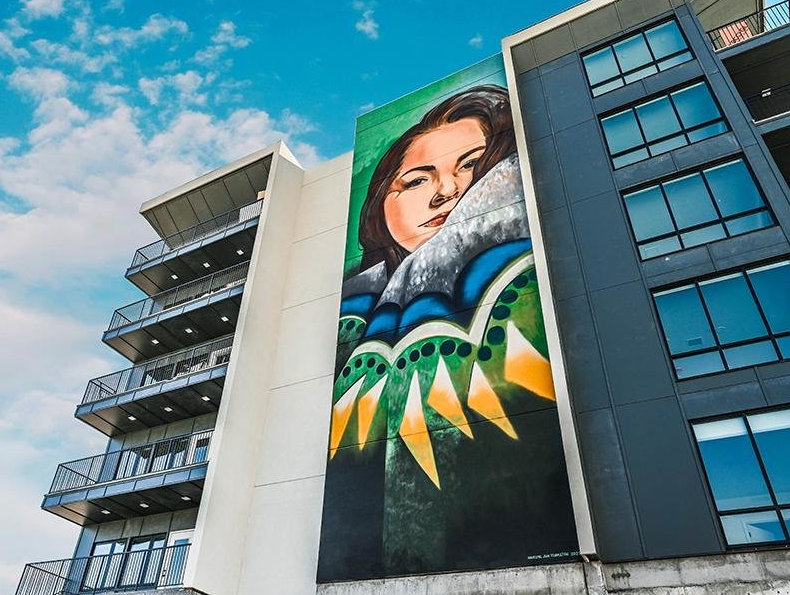 HOW WILL YOU GET AROUND?
Consider transportation. Will you primarily be driving? Will this lengthen your commute or could you take a train or walk to work? How is the parking? Are you close to public transportation or bike paths if you don't have a car? Is the neighborhood very walkable? If you don't mind driving to stores and restaurants, you can seek options that are more spread out (and perhaps less expensive) than those directly downtown or in highly sought after neighborhoods. However, if getting around by walking or biking is important to you, make sure you have access from your apartment to get where you need to go. Many residents of Salt Lake City also take the air quality into consideration, so if you're planning to do what you can for the environment, see if there are ways to avoid driving on certain days when it is recommended.
WHAT KIND OF LIFESTYLE DO YOU WANT?
Think about your hobbies, goals, and daily routine. Do you need room to do yoga at home or is there a studio down the street? Is there an apartment gym to help you stay fit, a local membership you could get, or parks nearby where you can run? Do you want to have an active social life with nights out on the town? Downtown may be a better fit than a neighborhood further away from the hub of city life. Maybe you're an avid hiker. How is access to trails from the apartment you're looking at? Is it important to you to be in a certain neighborhood or vibe? Do you want to be able to walk to the store or work and hang out at your favorite local coffee shop? Think about the way you want to incorporate your favorite places and activities into your daily life and how this apartment community will support that.
IS THERE A CERTAIN NEIGHBORHOOD YOU WANT TO LIVE IN?
From the unique energy of Sugar House to the energetic center of downtown or the charming, walkable neighborhood in the avenues to the up-and-coming communities of South Salt Lake, Salt Lake City and the surrounding area has a neighborhood for everyone. However you want to live, you can find the place that will suit your dream lifestyle. It's important to ask yourself if there is an area of Salt Lake that you really love . If it is a priority for you to live there, narrow your search to that area.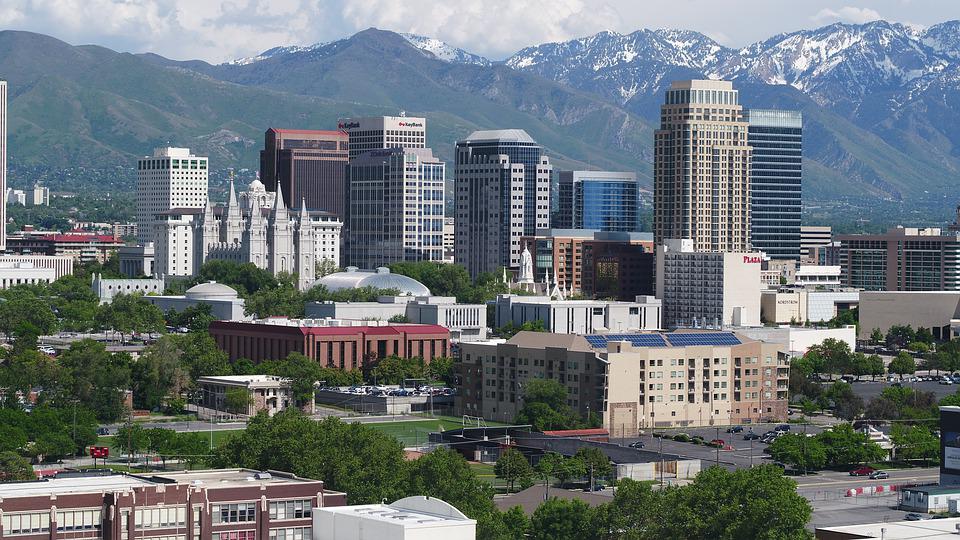 IS THE PROPERTY PET-FRIENDLY?
If you have pets or plan on getting one, make sure the property is pet-friendly. Consider the grounds and nearby parks and whether or not the apartment will have enough space for you and your pet to thrive. Make sure you'll have enough room for litter boxes, beds, kennels, and anything else you may need. Don't forget to ask about pet deposits and pet rent so you can fit the added cost into your budget.
DO THEY HAVE THE AMENITIES YOU ARE LOOKING FOR?
Check out all of the offered amenities. Is an apartment gym or pool important to you? Are you looking for a place with a co-working spaces or business center? Are the grounds walkable or do they have a pet park? Do they offer recycling or host activities to help build community within the neighborhood? Find ways to make the most of apartment living at your new home.
HOW WILL YOU PAY FOR UTILITIES?
Think about the utilities and services you will be responsible for and how you will pay for them. Are there ways to cut costs if you need to? Think about what is gas vs. electric and how the apartment will weather each season.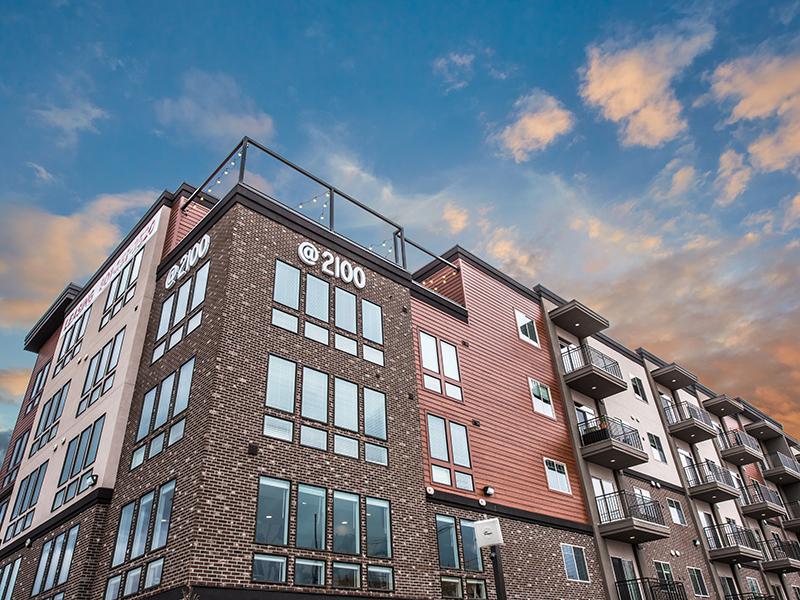 HOW LONG ARE YOU PLANNING ON LIVING THERE?
If you plan on living in the apartment for several years, will you still like it down the line? Think about whether or not your family will grow and if it will suit the way your job or lifestyle changes. See if a shorter lease or month to month option is available if you don't plan on being there long or need some flexibility.
WHAT ARE YOUR PRIORITIES?
After thinking about all of your options, make a list of your priorities. Maybe the neighborhood being walkable or right downtown or quiet is most important, maybe it's having a lot of windows or a community with a pool or gym. Decide what you're willing to let go of if an apartment checks all but one of your boxes and what is an absolute must-have. Is it worth spending a little more for everything you want or finding a place that's not exactly what you thought you wanted, but will save you money or has unexpected perks. You want to be happy in your new apartment home, so be clear on what you need to make that happen and where you would like it to be.
FINDING THE RIGHT SALT LAKE CITY APARTMENT IS POSSIBLE.
It can be overwhelming looking for a new apartment that will make you happy, but it is absolutely possible. There are so many options in Salt Lake City and so many wonderful neighborhoods. Take your time to really consider what you need and then get ready to find a place that will make you feel instantly at home.
Still looking for that perfect apartment for rent in Salt Lake City? Let us help!