Come home to theOLIVE and experience what it means to live in the 21st Century. You'll find the downtown location and thoughtfully chosen features at these Salt Lake City apartments something that make theOLIVE a place of elegance and social vibrance. Select from studio, 1- or 2-bedroom apartment homes with washers and dryers, stainless steel appliances, quartz countertops, floor-to-ceiling windows, and more. Enjoy leisurely evenings on the balcony in the fall and comfortable summer days on the rooftop patio with a fire pit and BBQ. Learn about all the luxurious features that set these Salt Lake City apartments apart from the rest. Upgrade your way of life with modern refinement, style, and an abundance of warmth in the vibrant neighborhood at theOLIVE.
Discover a remarkable metropolitan neighborhood that is close to world-class ski slopes, spectacular hiking areas, and a lively downtown nightlife. With its convenient downtown Salt Lake City location, you will have easy access to fantastic dining, parks, theaters, indie music venues, concert halls, and the vibrant neighborhood at its center. Enjoy convenient access to local standouts like Caputo's Market & Deli, The Rose Establishment, and Squatters Pub, as well as everyday attractions like City Creek Mall, Temple Square, and the University of Utah.
Make time to embrace all the excitement of the community that surrounds you. Visit The Leonardo, the stunning Salt Lake City Main Public Library, or the Utah Museum of Contemporary Art. Meet up with friends at Blue Copper, Pinned Coffee Co., or Publik Coffee Roasters, for your morning caffeine fix. Check out nearby eateries like Bruges Belgian Bistro, Red Rock Brewing, Red Iguana, or Market Street Grill to have a bite to eat. Visit Gracie's, the Green Pig Pub, or Lake Effect for cocktails with friends. Explore Pioneer Park or Ensign Peak, or head to Broadway Centre Cinemas for a matinée. Find out what the mountains surrounding Salt Lake City have to offer in terms of hiking, skiing, wildlife, and adventure. These Salt Lake City apartments offer countless options to satisfy your need for curiosity, adventure, leisure, and connection, whatever your daily routine. Create the lifestyle you've been looking for by making theOLIVE your new home!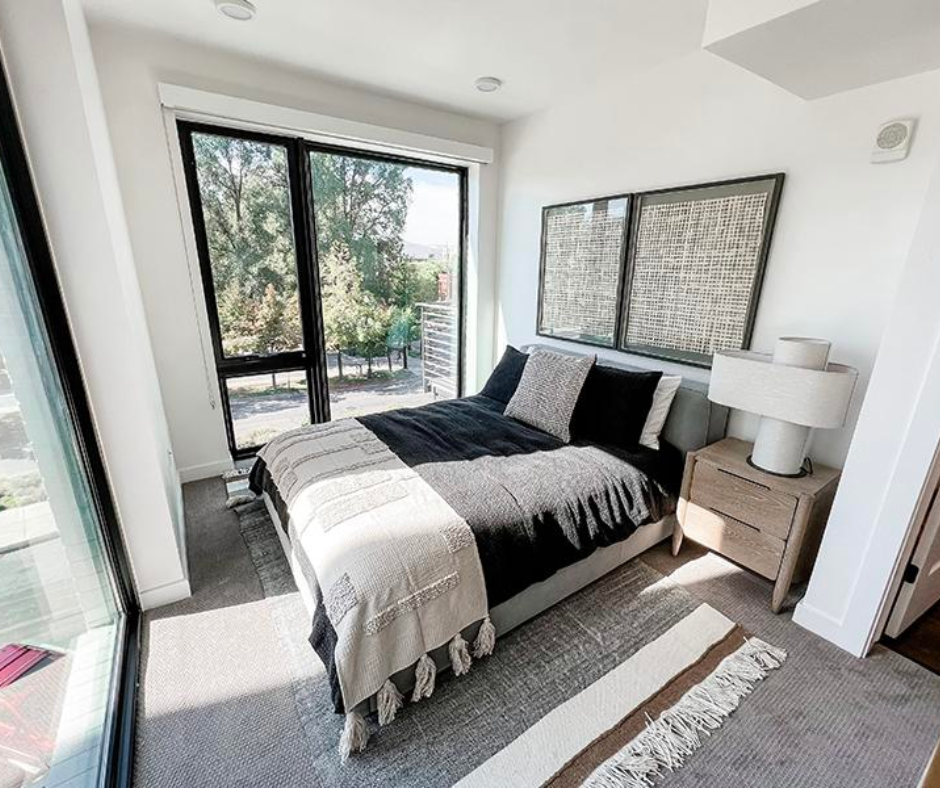 theOlive
Want the best of Salt Lake City apartments? Come home to theOlive! These downtown Salt Lake City rentals place you just moments away from City Creek Mall, Temple Square, and the University of Utah, making it the prime location to experience all that the city has to offer. Choose from studio, 1 bedroom, and 2 bedroom floor plans; here, you'll find every option to find what best fits your lifestyle, each well-equipped with an updated kitchen and spacious living areas. Enjoy community amenities that give a touch of luxury living to everyday life. Located for easy access to State Street and the 15 Freeway, our apartments for rent in Salt Lake City will fly high over every expectation. Live well at theOlive Apartments!
About
Studio, 1, & 2 Bedroom
Call for Pricing
Address
378 West 300 South
Salt Lake City, Utah, 84101
Contact
385-210-1801
leasing@theoliveslc.com
Floorplan
SQ Feet
Bed/Bath
Price
Studio
500
0 Bed
1 Bath
Contact Us for More Details
See Website
1X1
655 - 730
1 Bed
1 Bath
Contact Us for More Details
See Website
1X1 Plus
730
1 Bed
1 Bath
Contact Us for More Details
See Website
2X2
873
2 Bed
2 Bath
Contact Us for More Details
See Website
2x2A
1079
2 Bed
2 Bath
Contact Us for More Details
See Website
2x2B
1143
2 Bed
2 Bath
Contact Us for More Details
See Website
2x2C
1282
2 Bed
2 Bath
Contact Us for More Details
See Website
2x2D
1392
2 Bed
2 Bath
Contact Us for More Details
See Website
2x2.5
1560
2 Bed
2.5 Bath
Contact Us for More Details
See Website
See Website