Salt Lake City is home to many wonderful local attractions, including amazing restaurants. Regardless of the time of year, there are so many local eateries in Salt Lake that it is hard to narrow it down to the best. Downtown Salt Lake City is rapidly growing, and many restaurants are brand new and bringing their unique local dishes right to your neighborhood. The following restaurants and coffee shops are some of the newest spots that downtown SLC has to offer, along with classic favorites. At each of these restaurants, you will find a variety of flairs, and cultures. So take a day or night out, and experience a world of food at your fingertips!
Must-Try Local Coffee Shops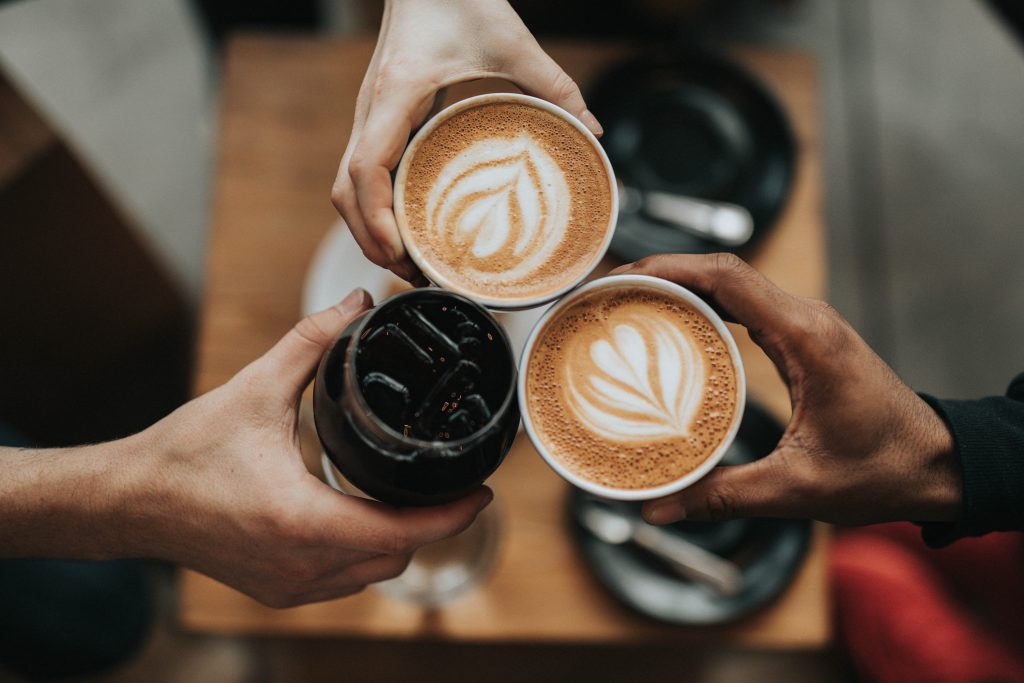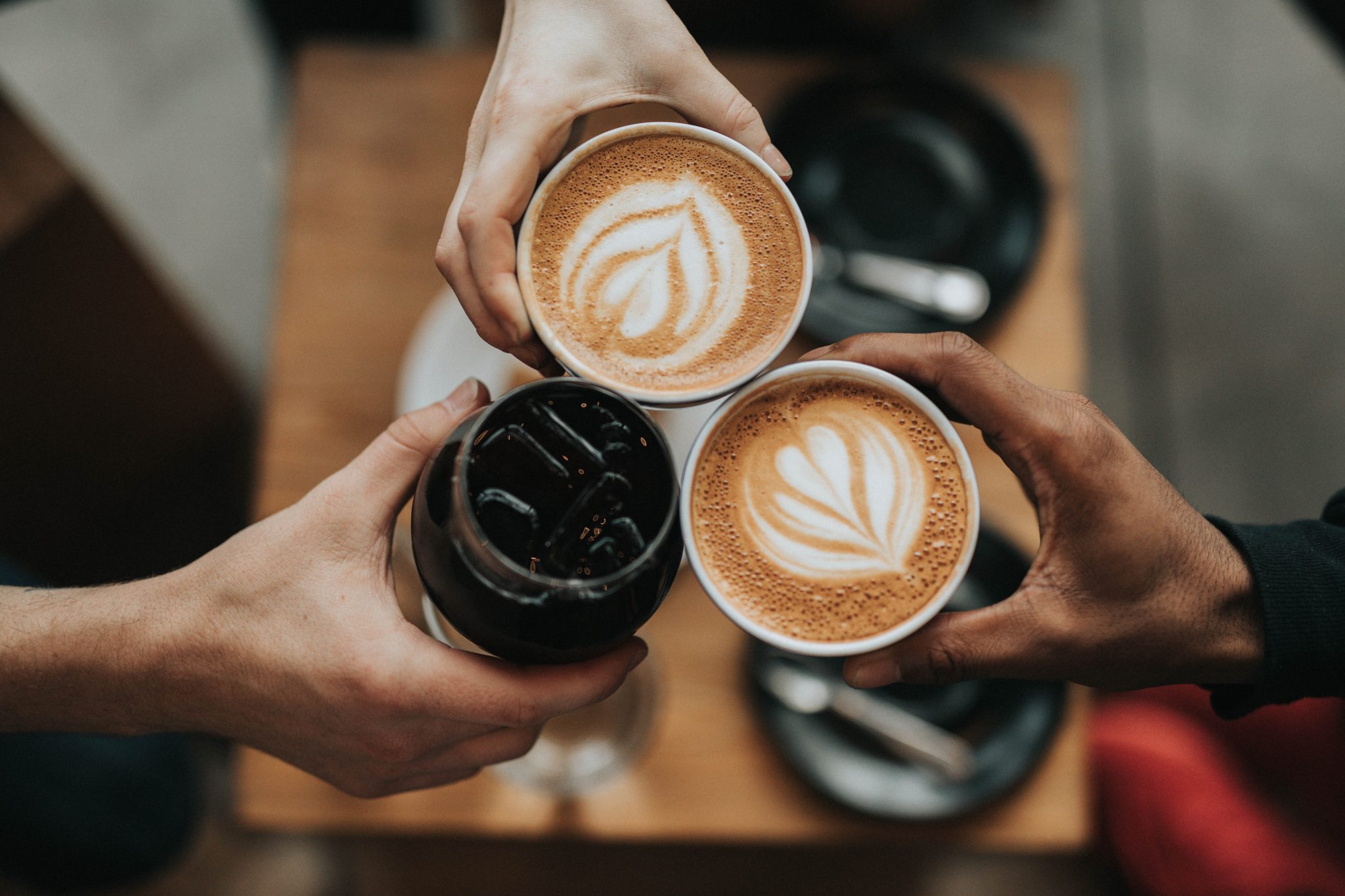 The Rose Establishment recently became an ultra hipster stop for anyone looking to enjoy a large menu of coffee variations and delicious small plates. Here, you will experience a rich historical building that is complete with modern accents that make you feel right at home. This the perfect place to go when you need to get out of the house. Along with delicious handcrafted coffees, they also feature a variety of wine, beer, and loose-leaf tea options.
Recommend: Chia Bowl & Baked Frittata w/ Egyptian Chamomille Loose-Leaf Tea
Nostalgia Cafe makes you apart of their community. With a large open set up, complete with books, games, couches, and plenty of seating, there is truly a place for everyone. The coffee is amazing, but more than that, the food is amazing. They offer a large variety of breakfast dishes, crepes, and sandwiches. This is the perfect place to hang out with friends or connect with new people.
Recommend: Strawberry Crepe w/ Yerba Matte
Coffee Garden is a complete gem of downtown SLC. Located on 9th, and 9th, this coffee hub brings you a cafe that is filled with every lifestyle. It accommodates busy students, as well as local bypassers, and everyone in-between. The bakery creations here are absolutely mouth-watering. They also have multiple gluten-free, and vegan options. There isn't just breakfast food, but also lunch, snacks, and amazing desserts.
Recommend: Scone w/ 16oz Iced Chai Tea Latte
La Barba coffee is not only a quaint coffee shop, in a very convenient location, but also a company dedicated to roasting their own high-quality coffee. There is a great environment within this little space that is perfect for visiting or taking some alone time. There are also several food options that are unique, and flavorful. The service at La Barba is wonderful.
Recommend: Hummus & Veggie Toast w/ Cold Brew
Must-Try Local Restaurants in Salt Lake City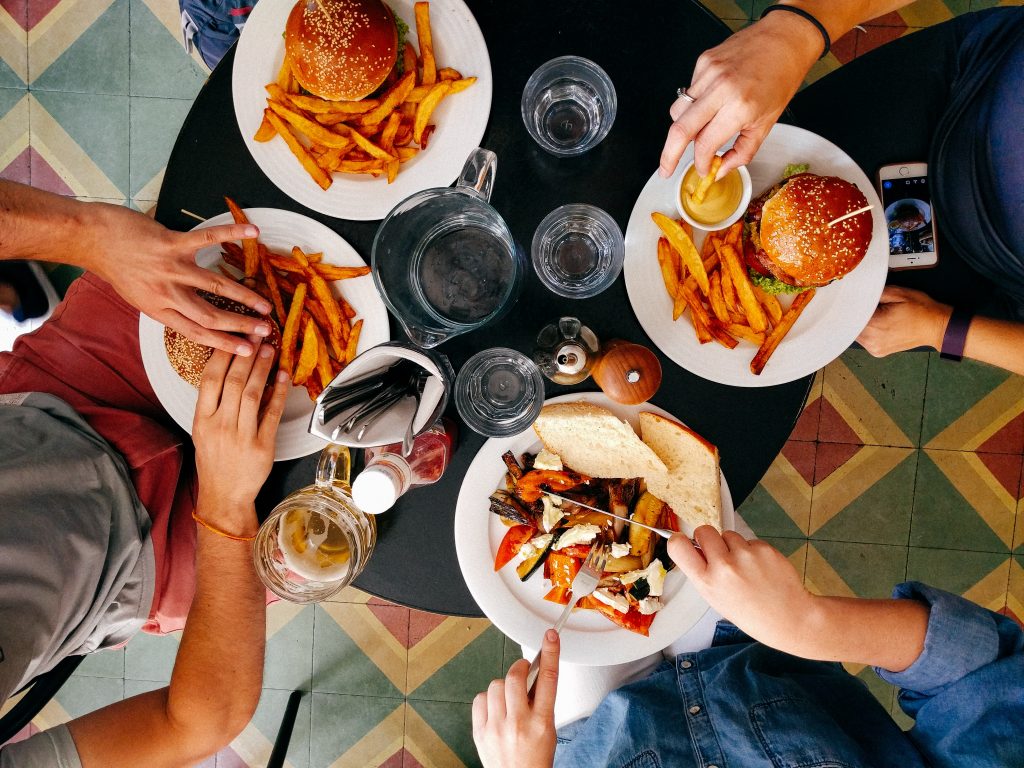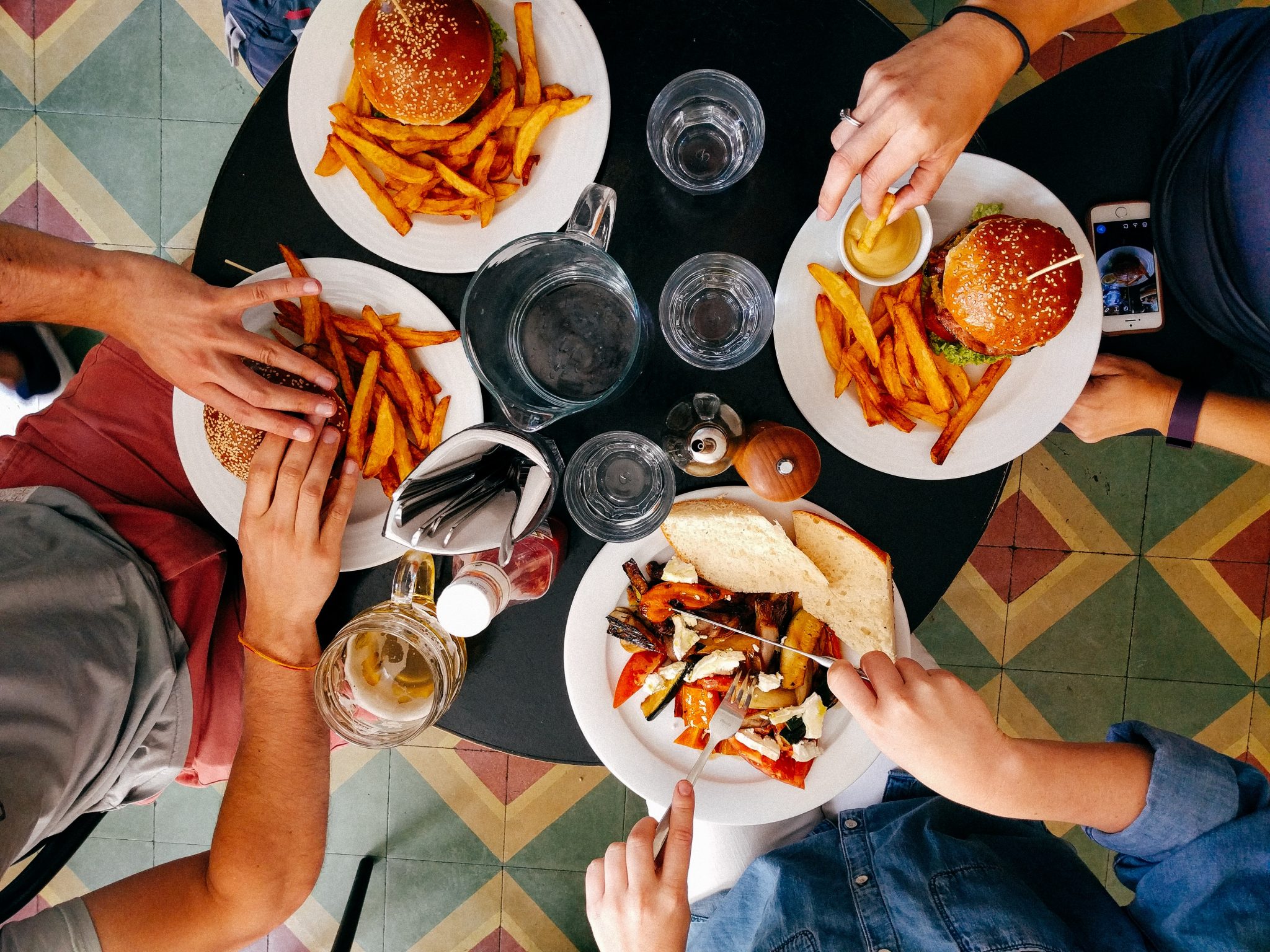 Canella's has been around since 1978, and there is a reason it has made so many people happy this long. It is home to perhaps the best Italian food that downtown Salt Lake City has to offer. The location is unique and rich with history, and charm. It gives you incredible old-school vibes, that are completely vintage, yet updated. One of the greatest parts of Cannella's is that they change their menu seasonally. So you have to go back, and try the new items based on the time of year! The ultimate comfort food, complete with plenty of drink options.
Recommend: Tortellini (+ Pistachio Gelato for dessert
Manoli's is a newer restaurant that has recently brought a whole new greek flair to downtown Salt Lake City. If you're a lover of Mediterranean food, you will absolutely love this place. Each dish is uniquely handcrafted. The restaurant specializes in serving small plates so that you can try a variety of dishes, as well as enjoy your company. The restaurant has a clean, and modern vibe that is comfortable, and stylish.
Recommend: Kounoupidi, Lahanakia, and Paidaki
The Bayou is one of the most underrated places in downtown SLC for amazing food because it is mainly known for its drink selection. Although the drink selection is impressive, the food stands in a category of its own. This restaurant houses one of the few places in Salt Lake City that specializes in traditional, and authentic southern food. From classic southern dishes to ones with a modern twist, there is something for everyone to enjoy.
Recommend: Fried Ravioli, Cajun Chicken Sandwich, Deep Fried Twinkies
Pig & A Jelly Jar is one of downtown Salt Lake City's best brunch restaurants. This place just checks all of the boxes when it comes to an absolutely delicious breakfast meal. The setting is cozy and convenient. This place will get packed fast, so try to go on an off time, or day. However, even the wait is worth it for this one!
Recommend: Ham Hash or Kitchen Sink (+Beignets for dessert)
Again, another amazing kitchen that is often missed. Even their tag line is "can one bar be all things to all people? Yes!" The Bourbon House easily has some of the greatest food on the entire planet. The menu is rich with a variety of options, but all are equally as tasty. The location is extremely unique and involves walking downstairs until a whole new world opens up. The entire place is an incredible experience in itself!
Recommend: Mac N Cheese (+Blackberry Peach Cobbler for dessert)
Sweet Lake Biscuits & Limeade is an unknown gem of downtown Salt Lake City, with an amazing beginning. What started as just a small farmers market stop, has grown into a delicious restaurant that has a niche: biscuits. Yes, nearly every dish features their amazing handcrafted biscuit recipe, accompanied by a house-made fresh limeade. The combination of both the food and beverages is enough to make you want to come back every weekend.
Recommend: Eggs Benedict Biscuit w/ Mint Limeade
Ginger street just recently opened and is quickly becoming one of the greatest stops in Salt Lake City. This restaurant has a unique vibe and niche. It is known for being "southeast Asian hawker-style street food". It brings you a unique blend of fast, and casual food that is absolutely delicious. The menu has a large variety of small plates and larger meals that are perfect for any party size.
Recommend: Steamed Pork Dumplings, Wok Bbq Pork Ri
David's kitchen may rank as the most underrated restaurant on this list. Many people continually don't know that this place exists, yet the food is out of this world amazing. The restaurant has evolved over the years throughout different locations, and this could be why it has gotten lost in the shuffle. This is the perfect restaurant to have all of your plates served family-style so that you can enjoy more and more. Perhaps, the best Chinese food in SLC.
Recommend: Walnut Shrimp
Kyoto's is another absolute hidden gem in Salt Lake City! It is the best Japanese restaurant that provides you with signature dishes, as well as amazing sushi options. The vibe and culture add to the overall experience. This restaurant has been around since 1984 and continues to be an amazing place to experience Japanese food at its' finest.
Recommend: Gyukats
A fine Mexican cuisine that brings you the greatest table-side additions. This restaurant is elegantly and beautifully decorated. Alamexo hosts a variety of traditional Mexican dishes that have been adapted and molded to local taste buds over the decades. At Alamexo, you could truly eat breakfast, lunch, and dinner, because the dishes are so versatile and delicious.
Recommend: Guacamole Verde con Carnitas, Tacos Barbacoa Verde
Each of these restaurants in Salt Lake City provides you with a unique experience and high-quality food. Take yourself out on a date, or invite your favorite people to dive into these incredible local eateries.
Which restaurant will you try first?
Let us know in the comments which local restaurants you end up trying!
If you're living in Utah and looking to move closer to downtown you may look into these apartments near downtown Salt Lake City. For more apartment living tips, and tricks, check here.
Do you have an interest in apartment marketing? Read our recent to discover 21 apartment lease-up marketing ideas!