Emeril Townhomes in Salt Lake City stands as a testament to modern living, blending luxury, convenience, and a touch of nature. Situated in the heart of the city, this property offers residents an unparalleled living experience, setting new standards for urban townhomes.
One of the standout features of Emeril Townhomes is the attached garages. No more hunting for parking or trudging through rain or snow to get to your car. It's a luxury that adds both convenience and a sense of security. Speaking of security, residents can rest easy knowing their homes come equipped with built-in security alarms, ensuring peace of mind day and night.
Inside, the townhomes exude elegance. High-end finishes adorn every corner, reflecting a commitment to quality and style. Whether you're hosting friends or enjoying a quiet evening alone, the ambiance these finishes create is sure to impress.
But Emeril Townhomes isn't just about luxury; it's about community. The pet-friendly environment means your furry friends are not just allowed but welcomed. And for those who are environmentally conscious or tech-savvy, the addition of EV charging stations and Google Fiber ensures you're always connected and contributing to a greener planet.
Location is everything, and Emeril Townhomes nails it. With its proximity to both trax and front runner, commuting is a breeze. And if you're in the mood for some city vibes, downtown is just minutes away. Dive into the culinary delights of Salt Lake City with local restaurants like the iconic Red Iguana, the cozy District Coffee Co, and the authentic Settebello Pizzeria.
For those who crave a touch of culture and recreation, the townhomes are strategically located near landmarks like Pioneer Park, the grand Eccles Theater, and the shopping haven of City Creek Center. And if nature calls, the Jordan River Parkway Trail offers a serene escape right in the city. For the more adventurous souls, City Creek Canyon and other local hiking areas are just a short drive away, promising adventure and breathtaking views.
In essence, Emeril Townhomes in Salt Lake City offers the best of both worlds – the luxury and convenience of city living combined with easy access to nature and recreation. It's not just a place to live; it's a lifestyle waiting to be explored.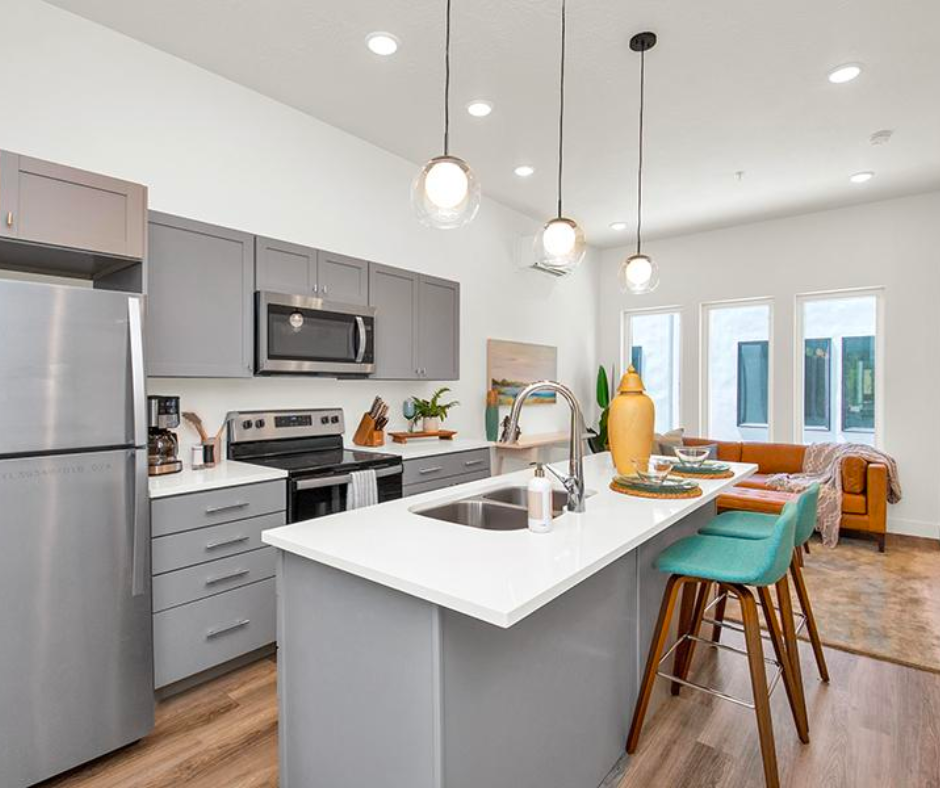 Emeril Townhomes
Come home to Emeril Townhomes in Salt Lake City, UT and discover better living. Our community places you only a few miles away from all the local action. Our Poplar Grove neighborhood provides you with easy access to downtown Salt Lake City by foot, bike, or car. Dive into extraordinary shopping, dining, and beyond. Everything is only minutes away via Interstate 80. Embrace proximity to the Poplar Grove Park, Salt Lake International Airport, and more. Our peaceful and suburban neighborhood brings the world to your fingertips so you can create a lifestyle that you love. Select from our studio and 1 bedroom apartments complete with everything you need to feel right at home. Experience Salt Lake City living at 833 W Emeril Ave. Join Emeril Townhomes today!
About
2 Bedroom Townhomes
$2050 - $2350
Address
833 West Emeril Avenue
Salt Lake City, Utah, 84116
Contact
(801) 577-3598
emeril@cornerstonerent.com